Departments
Do you want to know how the car manufacturing process looks like? It consists of four key standard stages, namely sheet metal transformation, welding of car bodies, paint application and final assembly. Unlike many world-class plants, Revoz carries out all four steps on its own.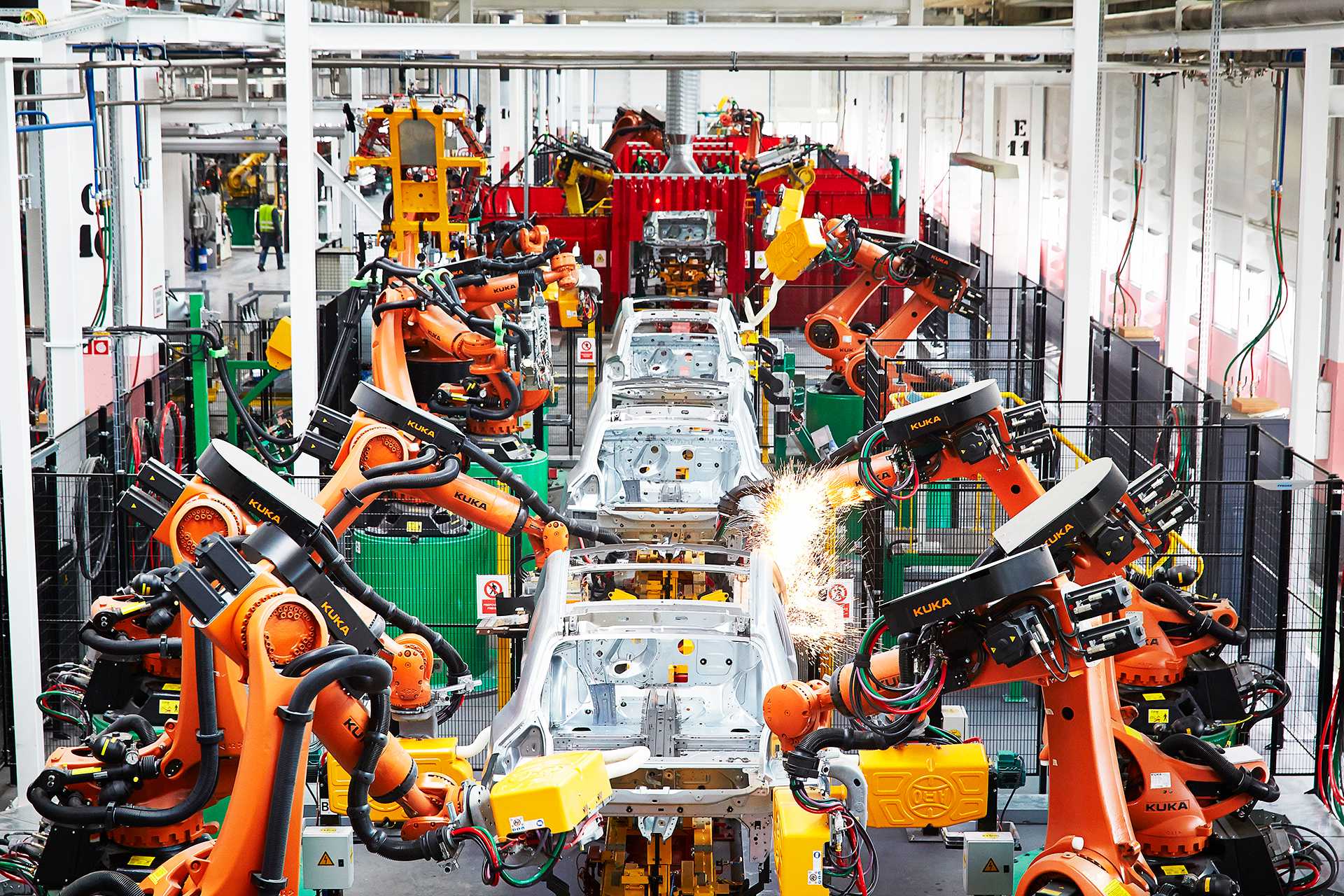 Sheet metal transformation shop
A car manufacturing process starts at the Sheet Metal Transformation Shop. Sheet metal arrives to the plant in coils and it is first cut into plates of different sizes. Then, it is inserted into presses and goes through a series of stamping operations using different dies and resulting in the final shape of the sheet metal component. At the shop, there are also two lines for plastic injection of mudguards made of granulated rubber.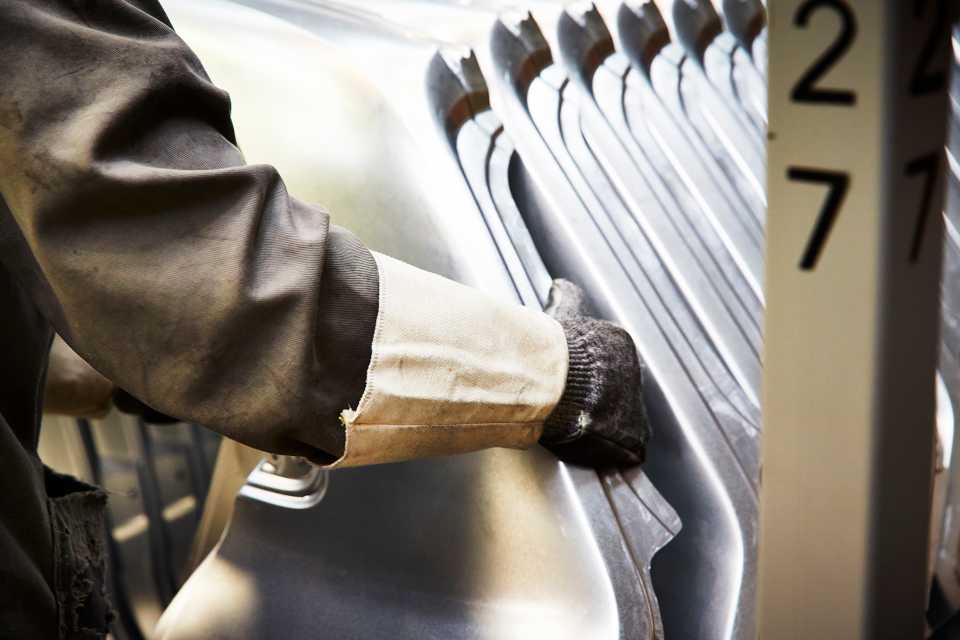 Body assembly and welding shop
In a series of consecutive robotic assembly and welding operations, metal components are initially welded into sub-assemblies (front and rear floor pan, body side panels, opening elements). The metal parts are first individually inserted into assembly jigs, then they are pneumatically fixed and assembled in a number of welding operations using different welding technologies such as resistance, arc welding, brazing, bonding, mechanical coupling. Sub-assemblies are then welded together to form a body shell which continues its way to the final welding line. The Body Shop has by far the largest number of robots at the plant and its automation level is as much as 95%.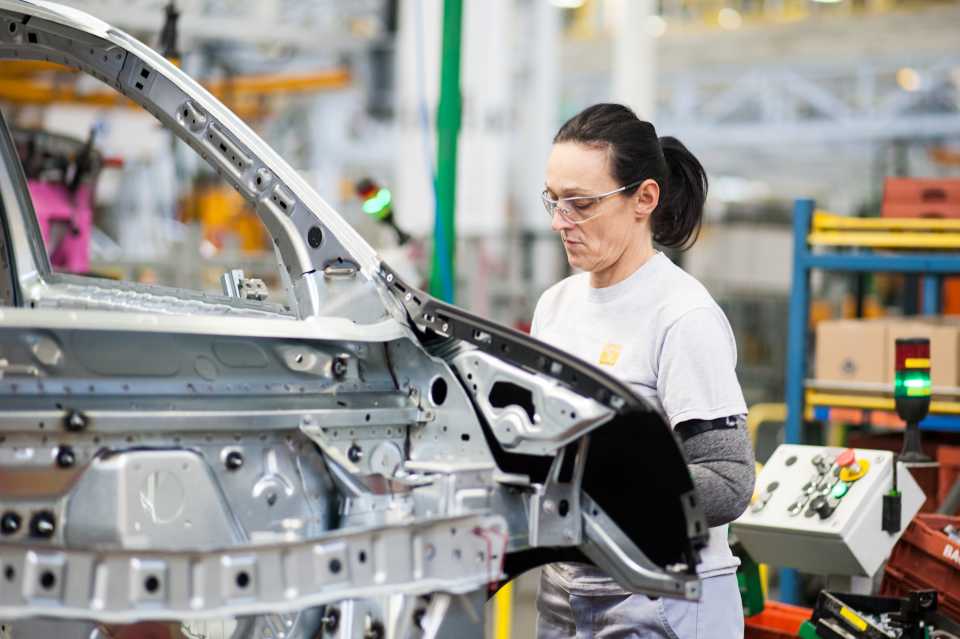 Paint shop
At the Paint Shop, the paint application procedure is composed of pretreatment and cataphoresis procedures, sealer and paint application. An 8 stage pre-treatment procedure guarantees basic anti-corrosion protection. Car bodies' metal surface is initially cleaned in baths and protected by a phosphate layer, then a cataphoresis coat is applied. Afterwards car bodies travel through a series of ovens to dry up. Then sealing of underbody and of both internal and external parts of the car body is performed. Several coats of paint are applied to obtain the desired color shade, brilliance as well as resistance. The process is almost fully automated, only a few operations are still performed manually. The final steps at the Paint Shop process are drying, check-up and possible rework (like polishing) and finally protecting the hollow parts of painted car bodies, i.e. by applying wax.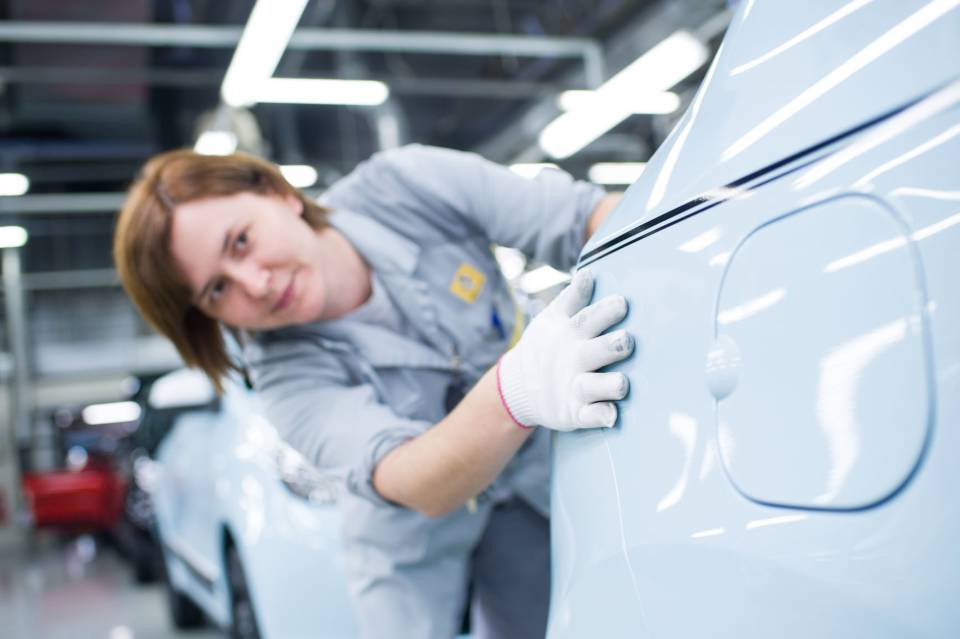 Trim and Chassis shop
From the Paint Shop, car bodies continue their way to the Trim & Chassis Shop, where they are first numbered, then ceiling, wirings and insulation are installed. Did you know that the dashboard is assembled outside of the production flow and is then integrated into the vehicle in a single operation? Next is the installation of floor coverings, ceiling lights, handles and sunshades. The installation of windscreen and tailgate glass is done entirely by robots, while all the other operations in this department are performed manually. Gearboxes and engines are entirely assembled outside of the production flow and are then integrated into the vehicle as a whole unit. The vehicle is then equipped with exhaust system, axle, lights, safety belts, fenders, seats, side doors, wheels, steering wheel and decorative trims. While the vehicle moves on a ground conveyor the check of electrical components and filling up of liquids are carried out. After that the vehicle is ready for the first start of engine followed by various individually performed tests and parameter settings. Finally, the vehicle is ready to leave the plant to meet its final customer.