History
Its rich history proves that Revoz is one of the most successful stories of Slovenian economy. From its rather modest beginning 60 years ago as a small workshop for mechanical repairs of agricultural machines, Revoz gradually grew into a major car manufacturing company, globally renowned for its efficiency and top quality.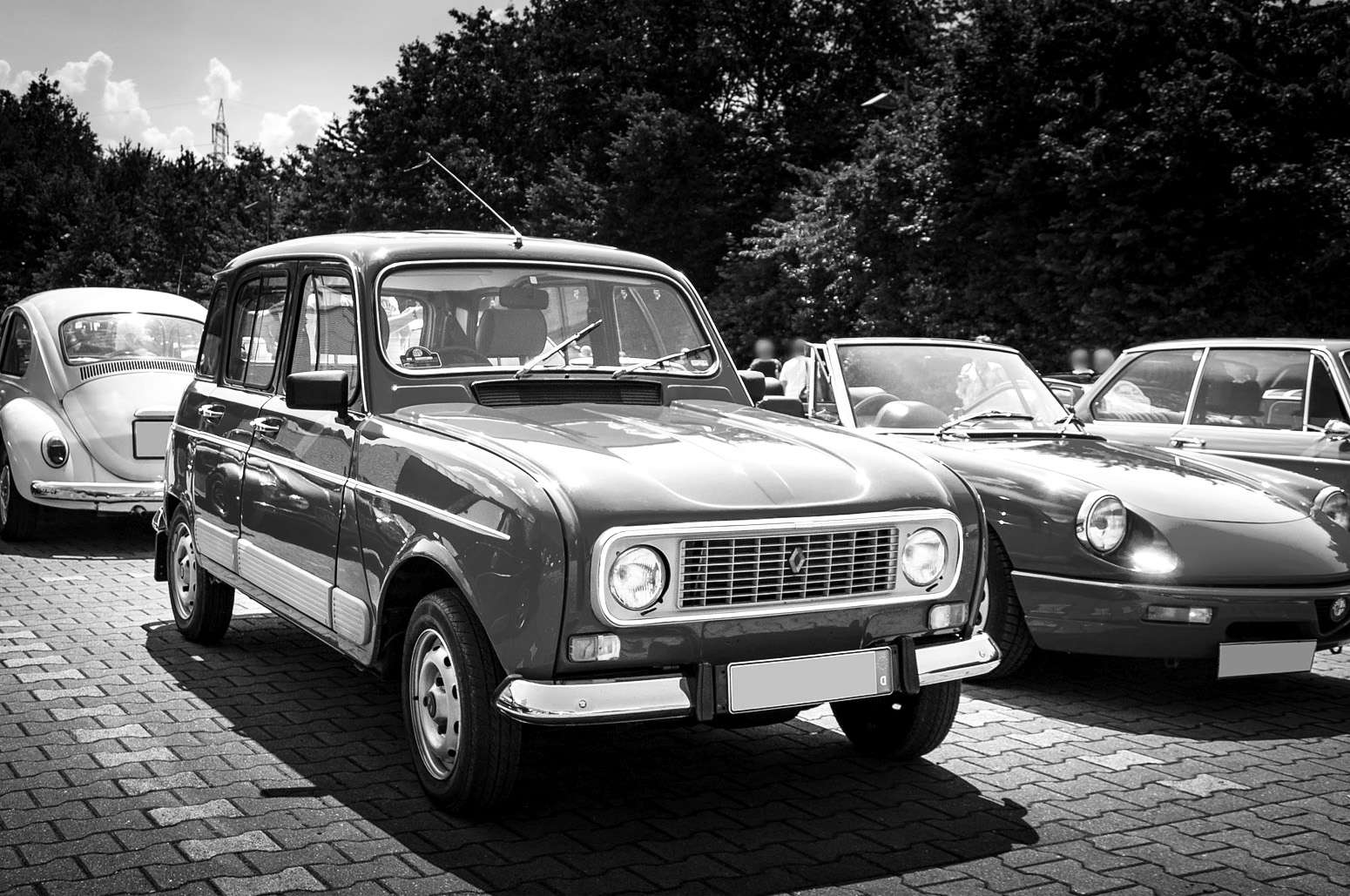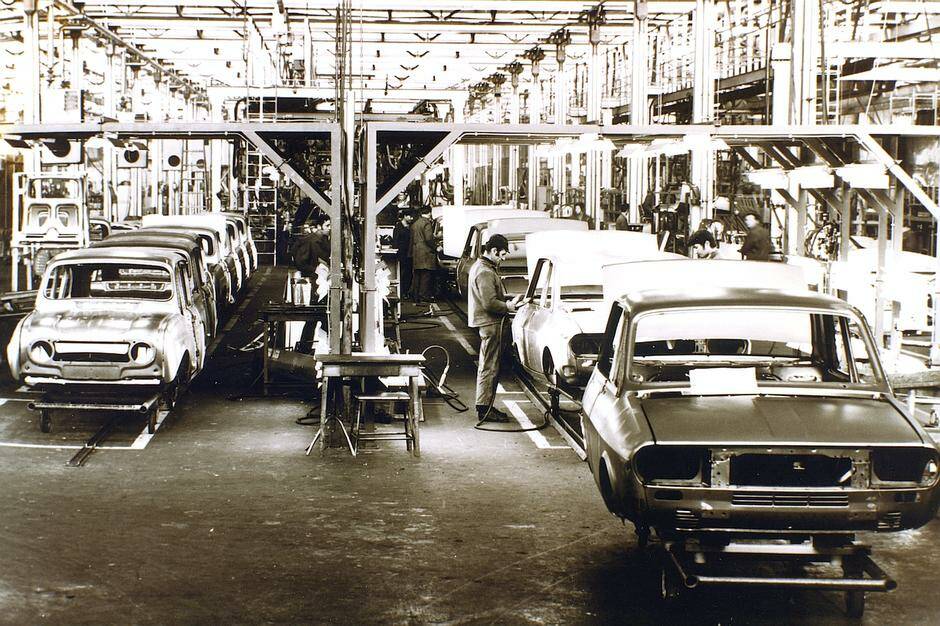 1955
Laying foundations of today's contemporary plant
The plant's roots date back to the mid-fifties. Back then the company, at first carrying a name Agroservis and later on Moto Montaža, deals with agricultural machines by offering repair and maintenance services. In that period, the company assembles also light commercial vehicles and DKW utility vehicles.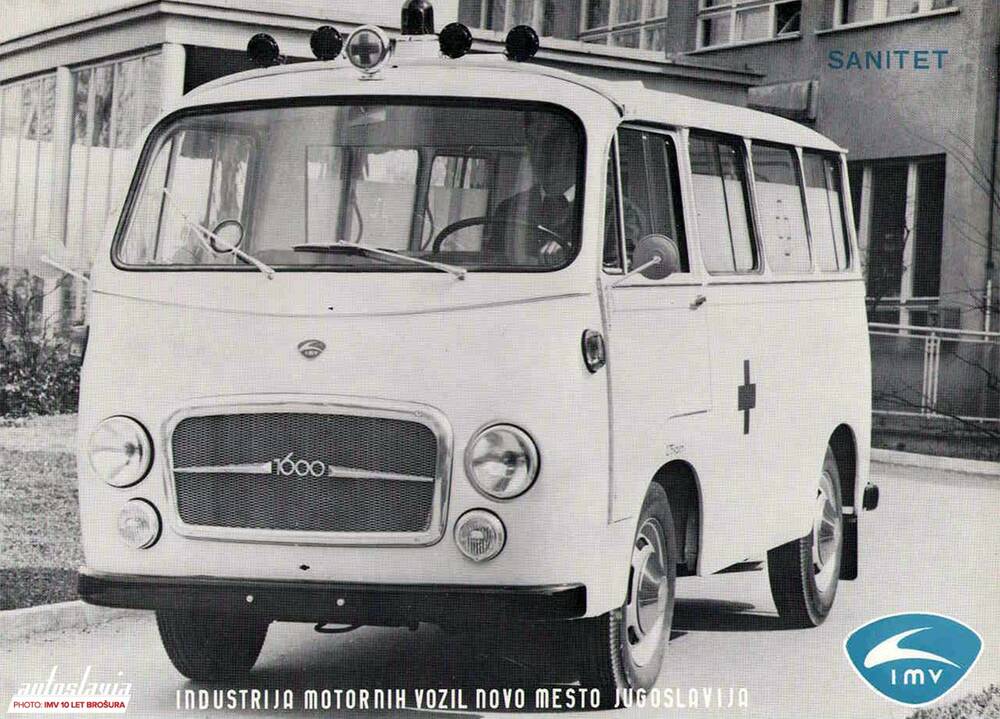 1959
Laying foundations of the IMV company
The company Moto Montaža changes its name to Industry of Motor Vehicles, generally known as IMV. At that time, IMV assembles caravans.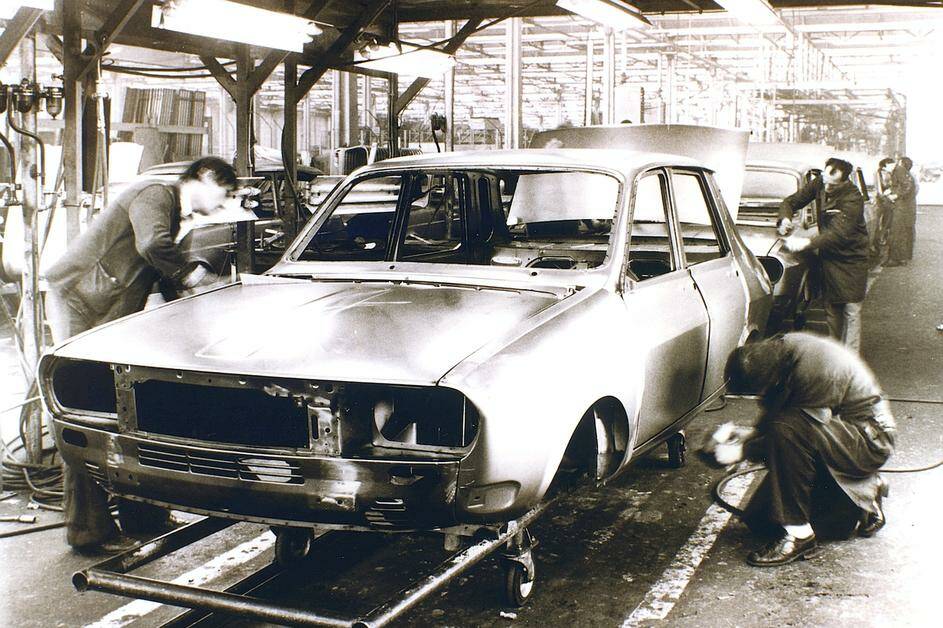 1967
Assembly of Austin vehicles
In cooperation with British Motor Company, the IMV starts to assemble famous Austin vehicles.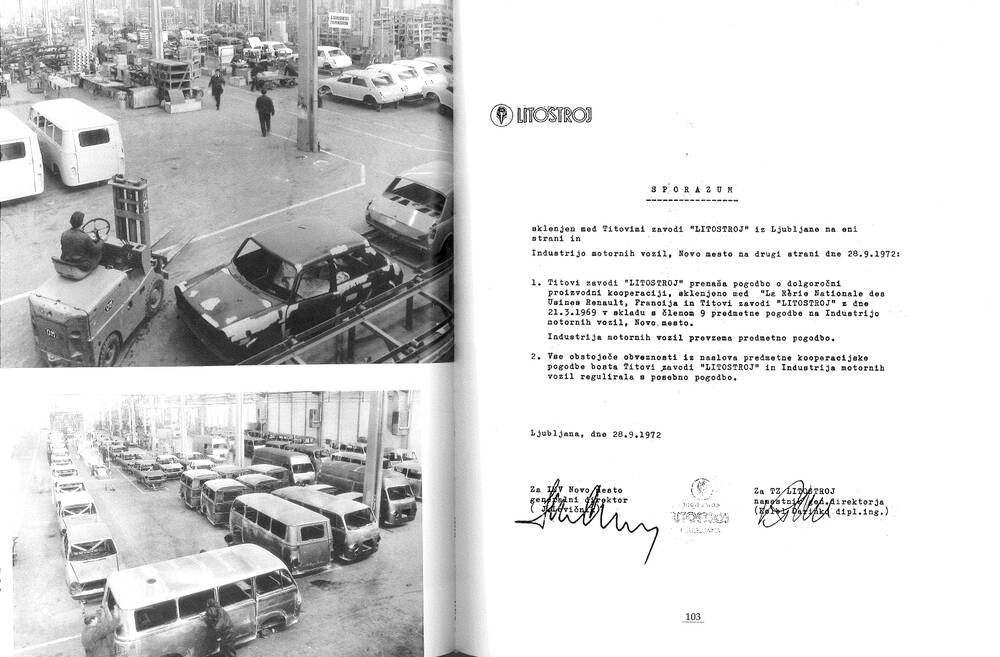 1972
Signing contract with Renault
In 1972, a contract on cooperation is signed with Renault representing a turning point for the company as it starts manufacturing Renault vehicles.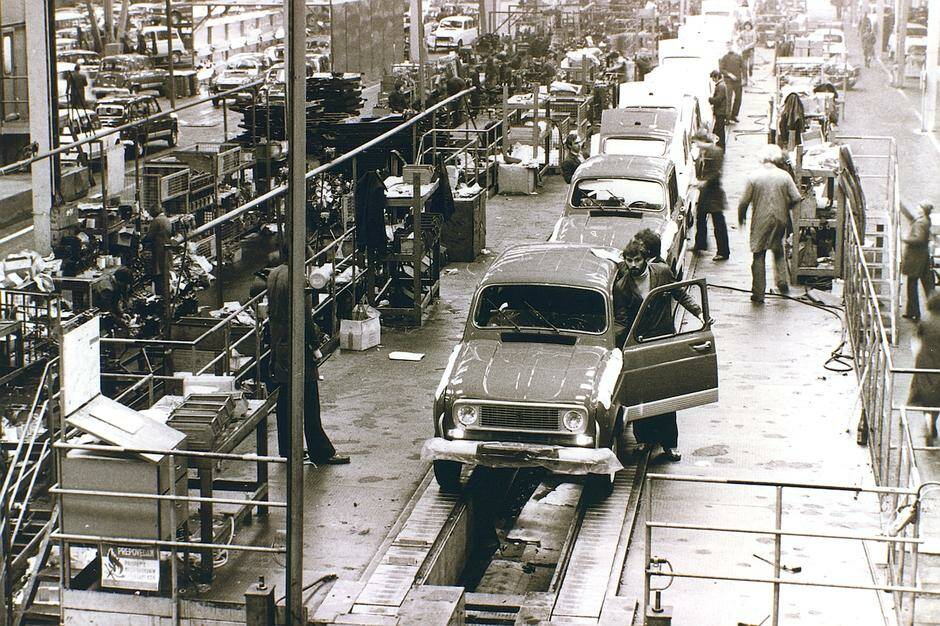 1973
Production launch of the legendary Renault 4
In February 1973 the famous Austin vehicles are replaced by Renault models. Same year the production launch of the legendary Renault 4 takes place whereas Renaults 12, 16 and 18 are produced only in limited edition.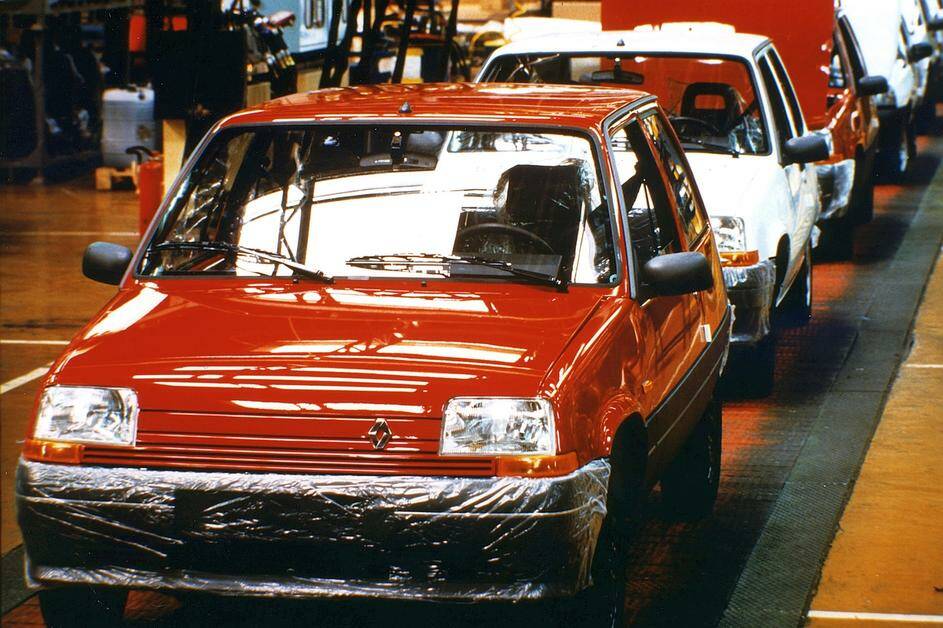 1989
Foundation of Revoz company and production launch of Renault 5
In the 1980s Renault encounters minor difficulties therefore the IMV starts to seek a new business partner. After years of negotiations finally a decision is reached to resume the established business cooperation. By signing a new agreement in 1989, the company REVOZ is born. That same year the production launch of Renault 5 takes place.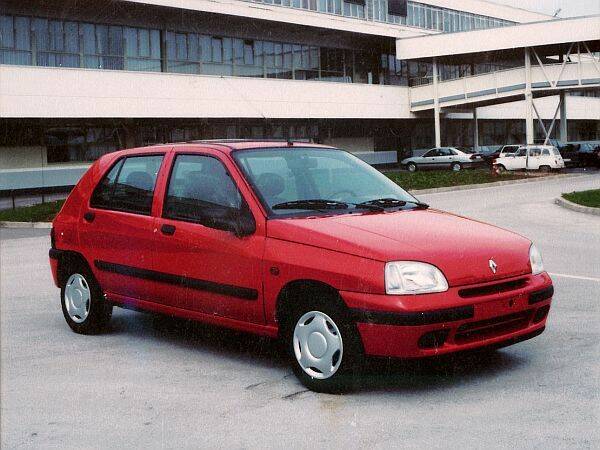 1993
Production launch of Clio I
Another turning point in Revoz history happens in 1993. Renault 4 says its final goodbye and is suceeded by Clio I bringing radical changes to the plant.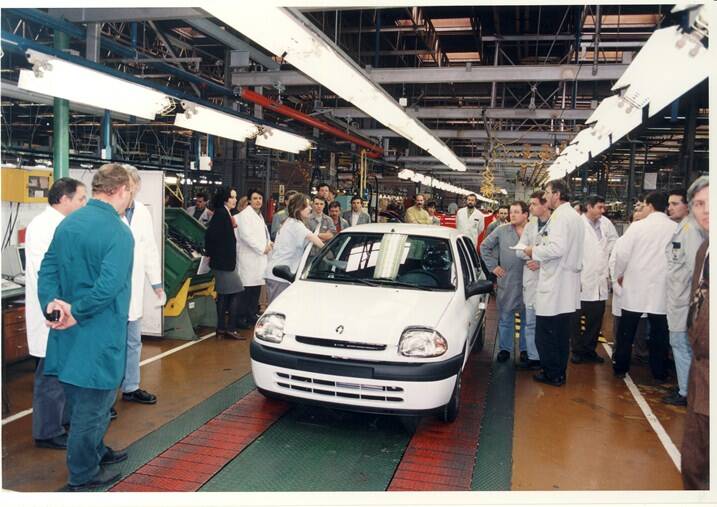 1998
Production launch of Clio II
In March 1998, almost simultaneously as at two other Renault plants, Flins and Valladolid, the production of Clio's second generation is launched.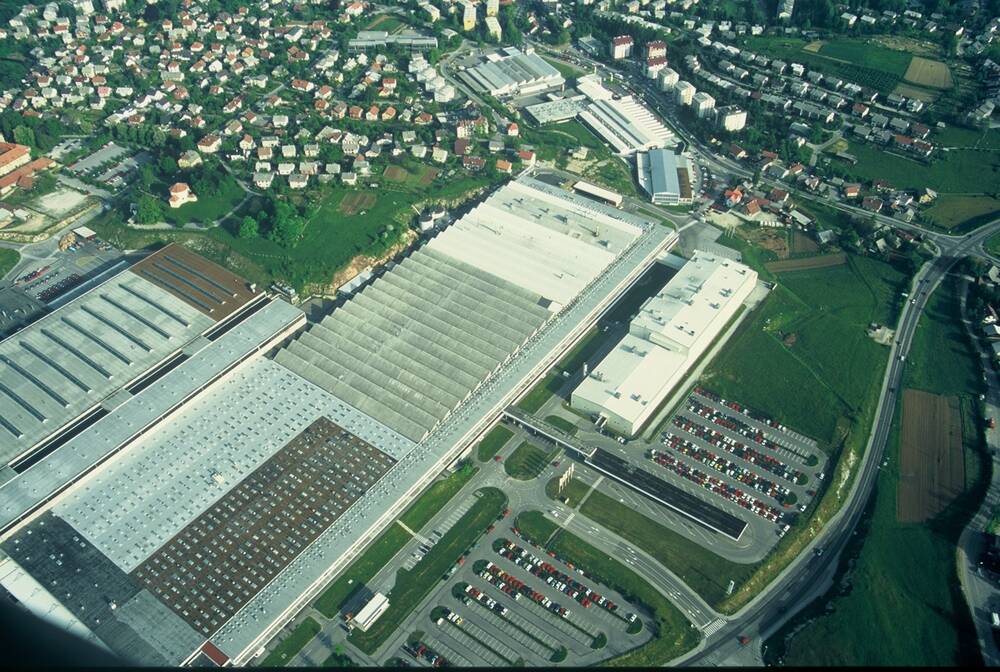 2002
Revoz focuses exclusivelly on industrial activity
Renault decides to separate the industrial activity from the commercial one by setting up Renault Nissan Slovenia, a commercial subsidiary based in Ljubljana, whereas Revoz resumes industrial activity.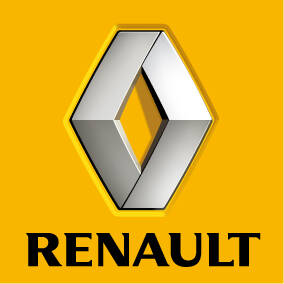 2004
Renault becomes a 100 percent owner of Revoz.
The French automotive giant becomes a 100 % owner of Revoz. At that time the latter becomes a much more self-sufficient plant by implementing a new line of heavy presses and a line for surface treatment and protection of sheet metal.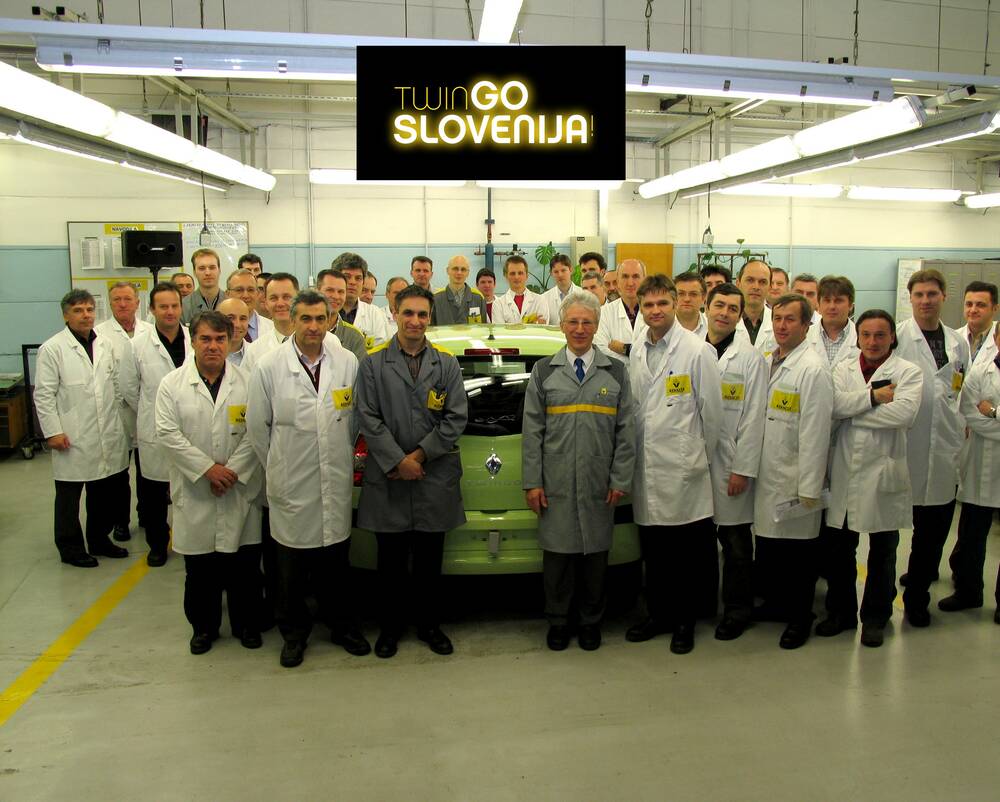 2007
Production launch of Twingo II
The production of Renault Twingo's second generation starts at Revoz in 2007. That same year Revoz managed to exceed 200,000 units per year for the very first time in its history.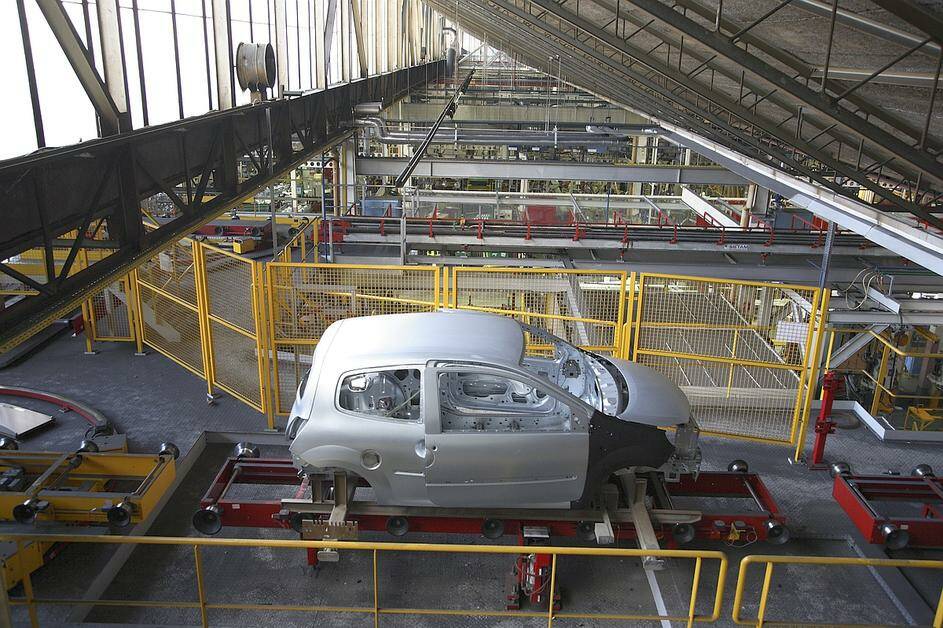 2009
The plant breaks its production record by producing 212,680 vehicles per year.
Vehicle production increases and thus the plant achieves another great success in terms of production volumes by producing as many as 212,680 units annually.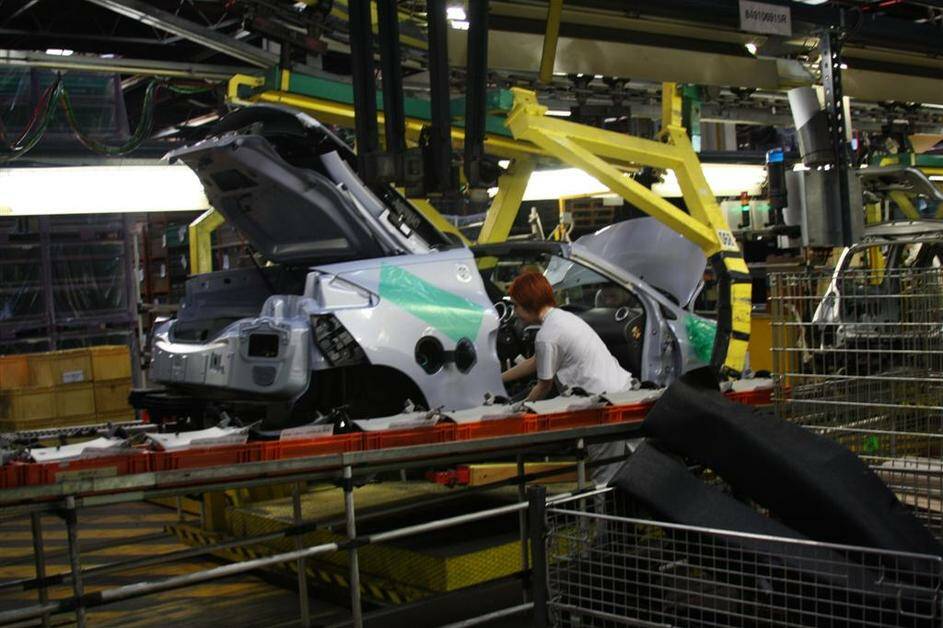 2010
Production launch of Wind
The plant welcomes a small convertible Wind which however does not do well on the market due to the crisis period. Consequently, the production of this model lasts only till the end of 2013.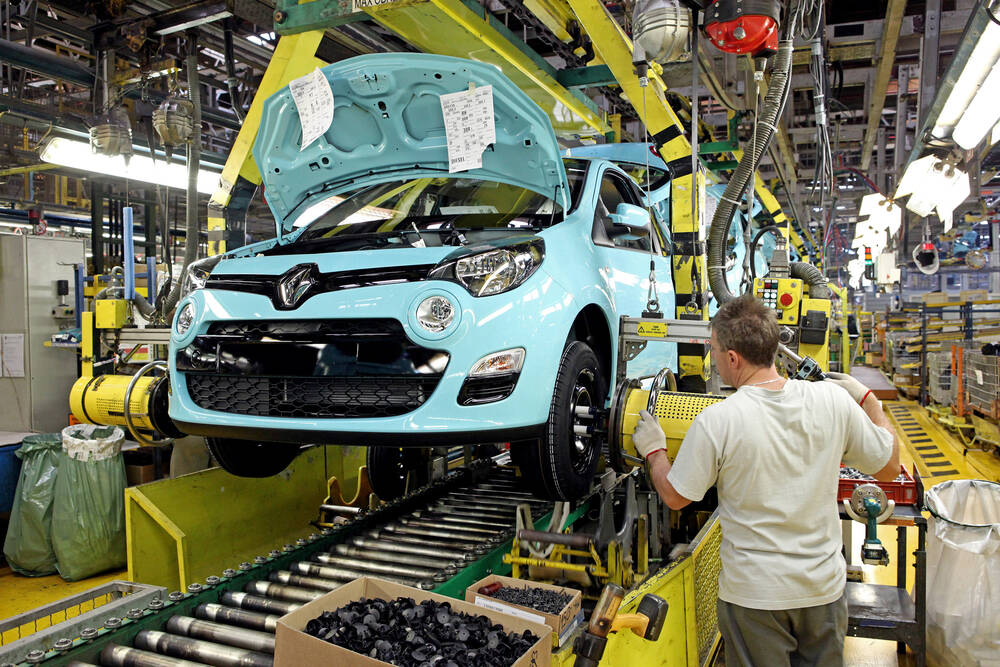 2014
Production launch of Twingo III and Smart Forfour
Revoz starts extensive preparations for the upcoming project named Edison announcing the production of Twingo III along with Smart Forfour, i.e. the two vehicles sharing identical platform. The production of both models starts in 2014, simultaneously with the business partnership between Renault-Nissan Alliance and Daimler.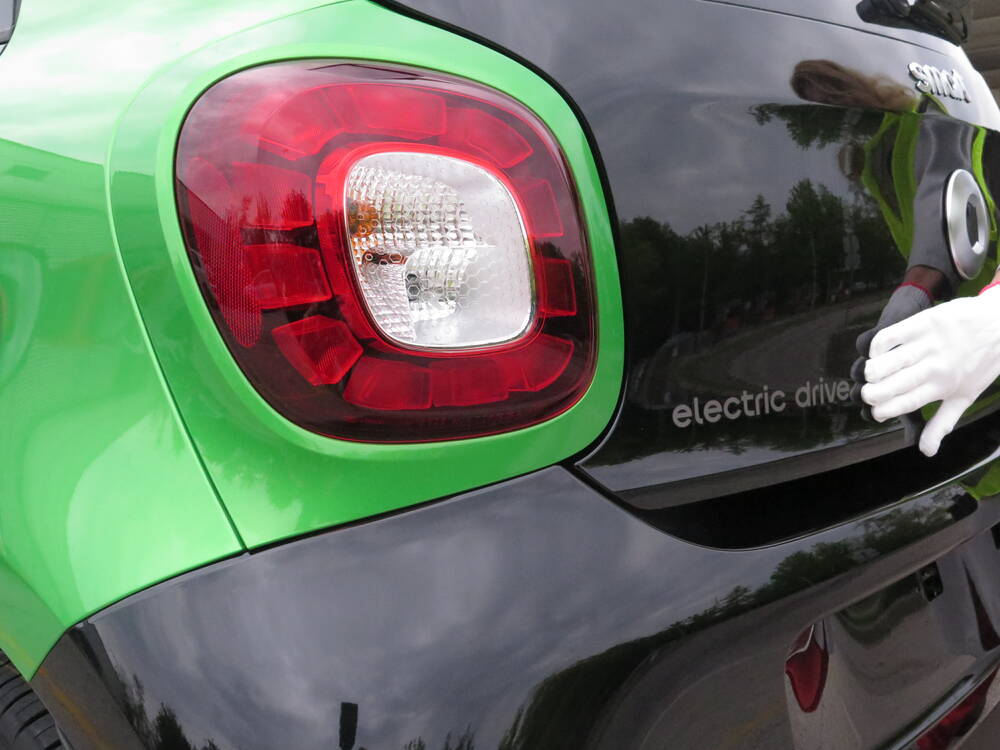 2016
The plant produces its first electric vehicle, that is Smart Forfour EQ
This year, the company successfully completes the electrification project of Smart Forfour, the first electric vehicle from this Novo Mesto-based Renault plant. This model enables Renault to penetrate new markets including the Chinese one.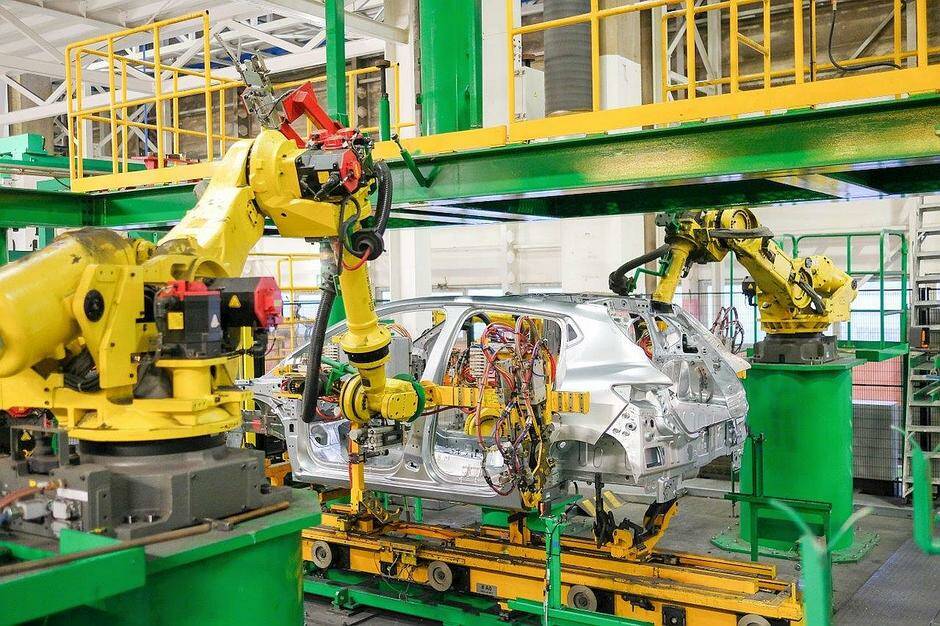 2017
Revoz plant welcomes back Clio, this time Clio 4
Clio finds it way back to Novo Mesto, this time with its fourth generation. It completes the production of Twingo, Smart Forfour and Smart Forfour EQ models.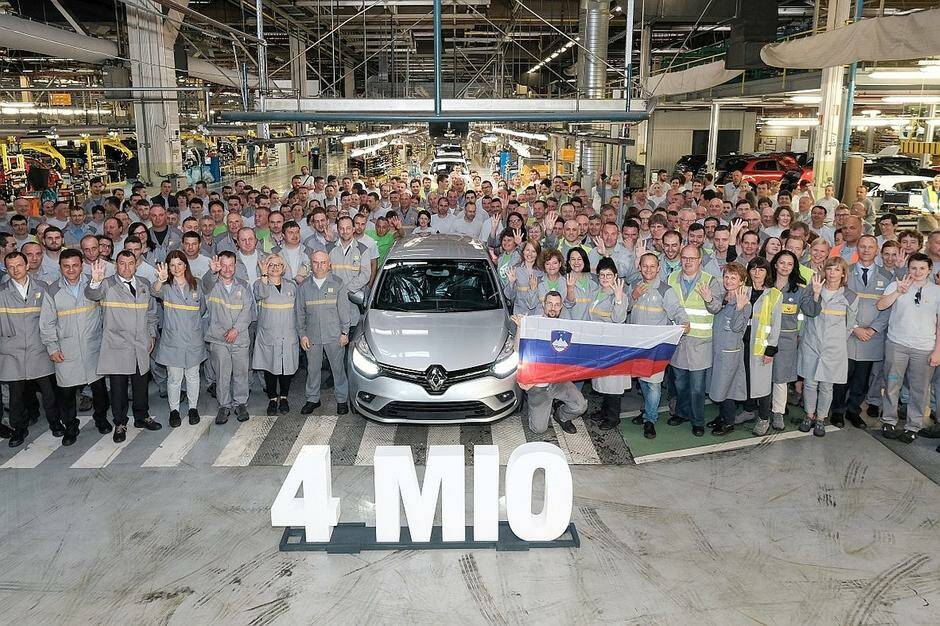 2018
Revoz proudly announces the production of its 4 millionth vehicle
At the end of May 2018, the 4 millionth Renault leaves the production lines of Revoz. It is a silver Clio equipped with a diesel engine, intended to the French market.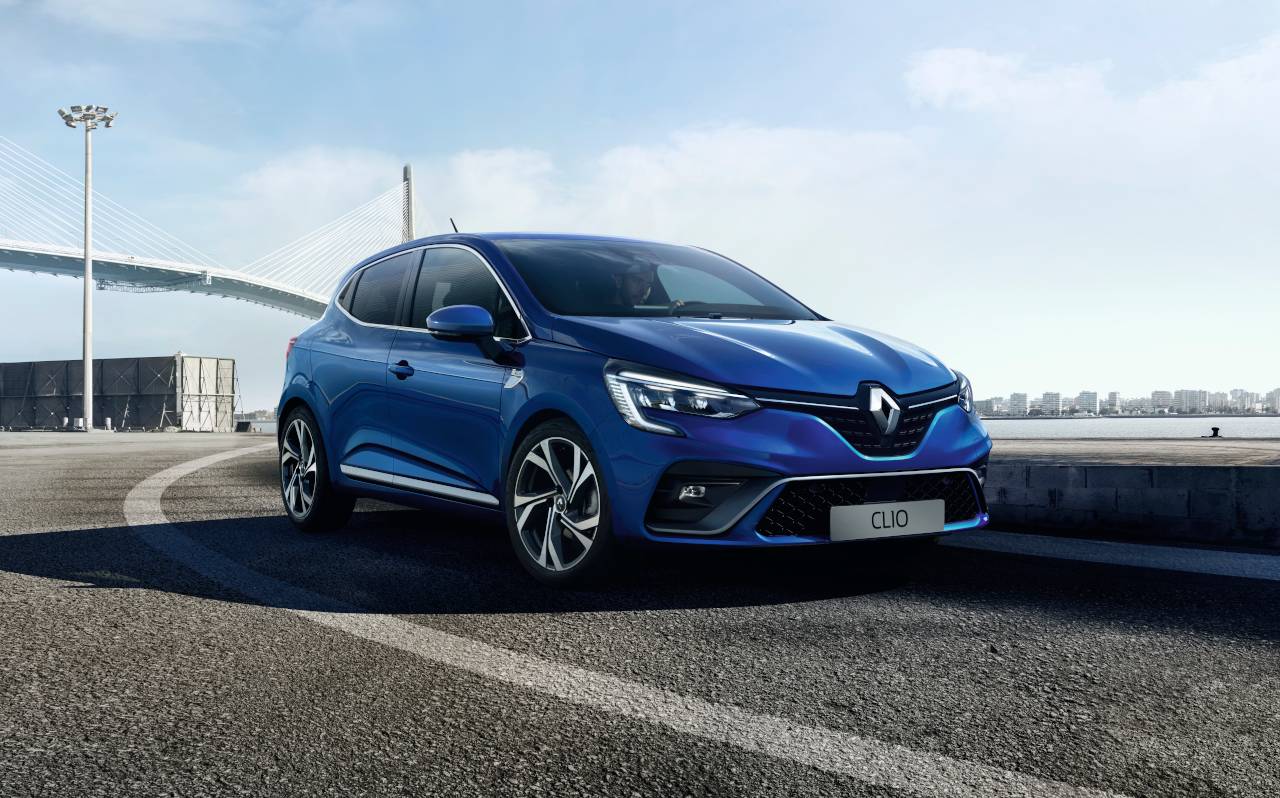 2019
Start of production of
Clio 5th generation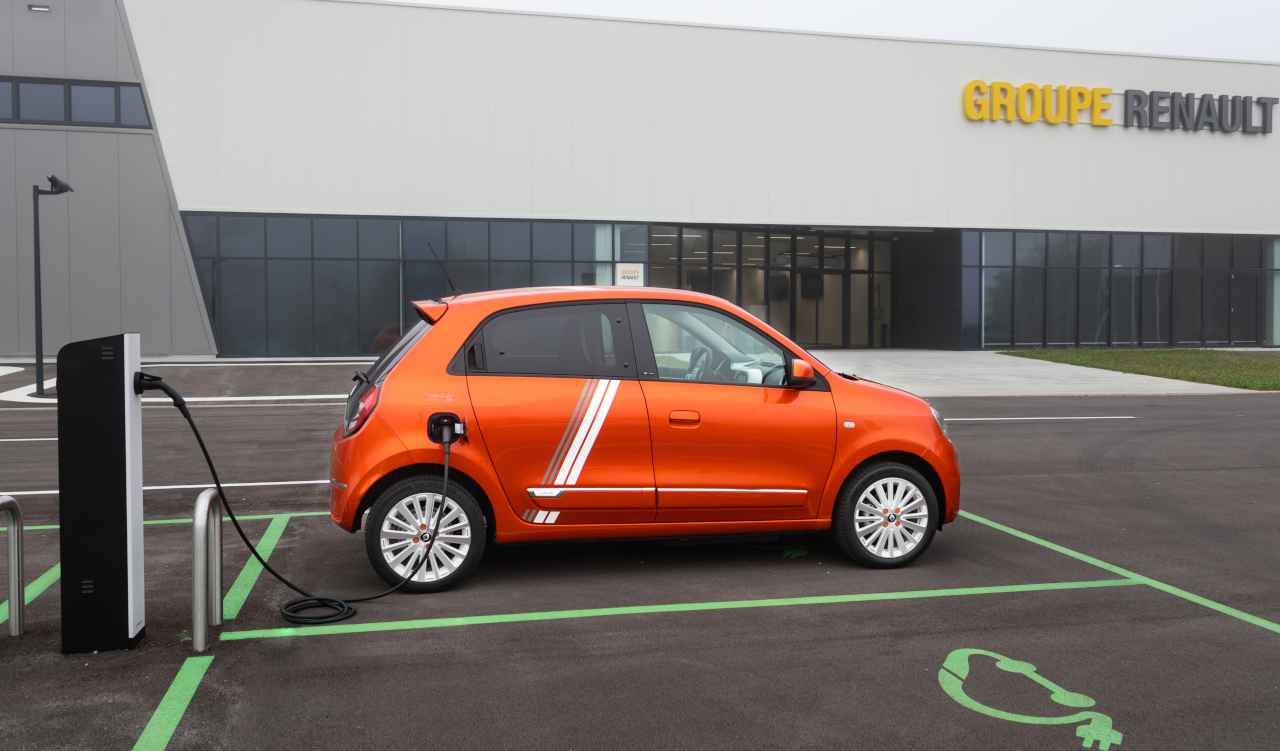 2020
Start of production of
Twingo Electric